Tag: admin
by zitstif on Sep.09, 2017, under Posts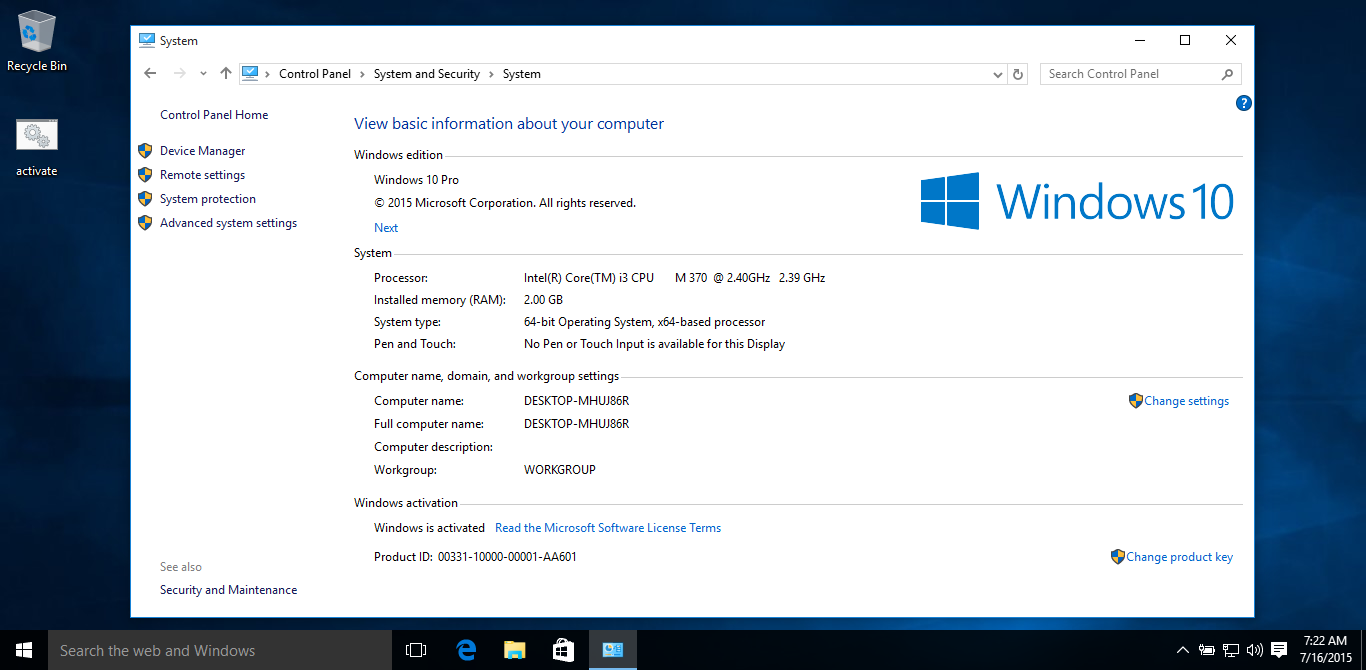 If you have recently swapped a motherboard in a Windows 10 system that is a MBR based system (this may work for UEFI based systems, though I doubt it) and you're running into activation issues like the following:
0x803f7001
Unable to reach Windows activation servers
Your key is not valid etc…
'slui 4' in run prompt doesn't work
Try this:
1.) Open an elevated cmd prompt.
2.) C:\Windows\system32\slmgr.vbs /ipk NMCXD-TFQ77-PVBCT-XVV68-TQ726
3.) You may get an error message but you can ignore this.
4.) slui 4 in run prompt should work now and you can activate your Windows 10 Pro installation via the installation ID.
If this doesn't work, you have any issues, questions or comments, please leave a comment below.
2 Comments
:activation problems, admin, cmd, mbr, Microsoft, slui 4, uef, windows 10, windows 10 activation, windows 10 pro
more...
Welcome to #!/zitstif.no-ip.org/
Calender

June 2023
S
M
T
W
T
F
S
1
2
3
4
5
6
7
8
9
10
11
12
13
14
15
16
17
18
19
20
21
22
23
24
25
26
27
28
29
30