Tag: kubernetes
by zitstif on Jan.01, 2020, under Posts
Recently, I've been reading up on containers and kubernetes. I have just discovered this. It just seems like it could be easily abused: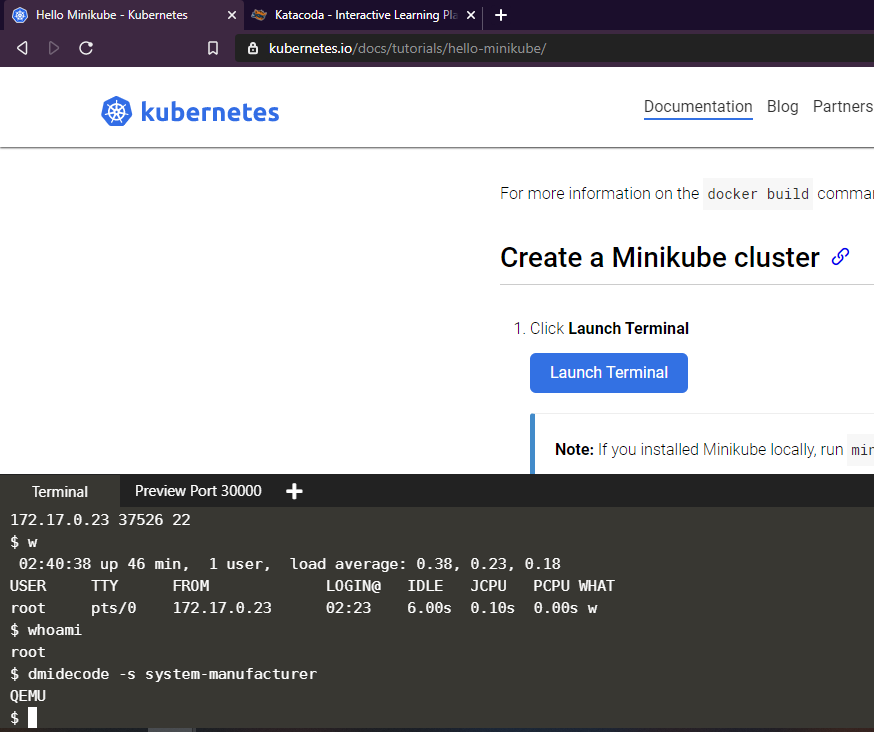 No authentication necessary. You simply click on Launch Terminal and you'll get a root shell with full internet access.
https://kubernetes.io/docs/tutorials/hello-minikube/
(This is a frame from https://www.katacoda.com/ )
Leave a Comment
:container, dmidecode, docker, hyper-v, kubernetes, linux, qemu, ubuntu k8, web
more...
Welcome to #!/zitstif.no-ip.org/
Calender

September 2023
S
M
T
W
T
F
S
1
2
3
4
5
6
7
8
9
10
11
12
13
14
15
16
17
18
19
20
21
22
23
24
25
26
27
28
29
30