Tag: hacker
by zitstif on Oct.13, 2018, under Posts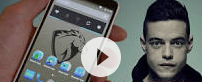 Can I recommend from my experience for any average Joe, security specialist, or even computer enthusiast to have a rooted, custom kernel, Nethunter Android based phone as their primary cell phone to rely on? Honestly no, unless you have the time, resources, and expertise to troubleshoot issues with the device. Don't get me wrong, it is awesome to have a device that fits in your pocket that when setup right, can do nmap vulnerability scans, arp poisoning, run the Social Engineering Toolkit and a plethora of other tools/actions. But you have to remember, projects like Nethunter, which are great for what they are, are community driven and fixes/issues may have to be resolved by the end user themselves.
If you're going to venture down this path, feel free to but take some things into consideration. If this is going to be your primary phone, in the event of an emergency, can you count on it to not freeze or reboot when you need it? This is not to say that vanilla/stock phones won't let you down but usually the vanilla/stock phones have more support and tend to be more stable. So with a security suite like Nethunter, which is not a ROM but is meant to run on top of a stock Android OS with a custom kernel, in my humble opinion you're only adding complexity to the device and more chances to have an unstable device.
Another question you have to ask yourself would include, do you trust all these tools/pieces of software on your primary phone that you may use for banking and private matters? By rooting your phone and installing the likes of Nethunter, you are potentially turning your phone into a more advanced spying tool that could be used against you. (Also take note that rooting your phone just makes it less secure.) Just think of this, if an adversary can get onto a server through whatever exploitative means and they discovered a Kali chroot environment, how much more potential damage could they do? Now imagine this 'server' is your phone that you constantly keep on and charged and with you at nearly all times.
This is to not say that I advocate against 'hacker' phones or turning phones into offensive security devices. My point is that there's a lot to take into consideration.  If you want a stable phone to do your regular smart phone related matters on, I recommend something stock with little to no mods and if you want a 'hacker' phone, I recommend getting a second phone that you do not heavily rely on. 
Now if we could run virtual machines on our phones with security hardened hardware passthrough options… that would make things interesting. (Interesting discussion here .)
1 Comment
:arp, hacker, metasploit, mr. robot, pwnphone, robot, social engineering toolkit, stability
more...
by zitstif on Nov.24, 2012, under Posts
"Remember that the most valuable antiques are dear old friends." H. Jackson Brown, Jr.
I felt that this was an appropriate quote for my aging Nokia N900. What should I do with this phone? Should I throw it in the "Electronic Wasteland" in China and should I become just another Android user? Hell, I can even run Backtrack 5 on Android now! There are even reports that hackers have been able to get monitor mode and packet injection to work on Android devices!
However, what if I want to run a wide array of Linux based programs locally using my phone's operating system without depending upon a chroot environment? What if I want a phone/device that has been known to be able to do packet injection, monitor mode, hostmode and not have to sign up for any large corporation's software market like "Google Play" or Apple's "App Store" to install software? Maybe I just want to use apt-get to install my programs for Christ's sake! What if I just want to whip a device out of my pocket that I can quickly run mtr from to troubleshoot a client's wireless network issues?
It is also nice to have a phone/device that has a physical keyboard versus a touch screen since in my humble opinion, I believe that touchscreen devices are meant for consuming than being productive.
I still believe the best phone for hackers is the Nokia N900 and it is a shame that Nokia decided to go the way of Microsoft. I personally believe that Nokia should have gone the route of an Android/Linux hybrid mobile operating system, but that's just my opinion. We will have to see how well the Firefox OS or the Sailfish OS take off.
Android is a great mobile operating system but to me it is kind of a bastard version of the Linux operating system. Another problem with the Android platform is the sheer vast amount of different hardware manufactures there are. So by the time independent developers are able to get features like monitor mode working on one phone, chances are there are a dozen of other phones that have been released while the phone that the developers were able to get monitor mode working on will be given hardly much credence to.
Part of the beauty of the Nokia N900 is that it has 'staying power'. This phone was released over 3 years go to this date. I still receive e-mails asking for support or giving me compliments on my work for the N900 which I appreciate dearly. There still is an active, smart and driven community around the world who develop applications and provide support for this phone, which I am very thankful for.
So what am I to do with this beloved device? A device that can be overclocked to 1.0GHZ, can run the OSX , can run Backtrack 5, do myriad of other tasks and is available for about $200.
Sadly, my Nokia N900 will no longer be used as a phone but as an MP3/Multimedia player that I can use for penetration testing! With about 32GB of internal storage and a MicroSD slot that can be use to extend the storage of the N900 from 32GB to 48GB, DLNA client/server support, a FM Transmitter, and Pandora client support, why would I want to shell out the extra cash for a new MP3 player that most likely won't be able to run Metasploit locally and an OpenSSH Server?
This is why for the three year anniversary of the Nokia N900, I have written a bash shell script that helps automate weaponizing the Nokia N900 to save myself and I'm hoping many other individuals time for weaponizing the Nokia N900.
Before you download and run the this shell script, please read the following:
Firstly, I am not responsible if this program bricks/damages your N900 (but I can assure you as long as you follow my instructions you SHOULD be safe). For best results make sure you have flashed your N900 firmware to version pr1.3 (also for best results my shell script works BEST on freshly flashed N900s). I was not able to get my shell script to work properly with the pr1.2 firmware.
Plug your wall charger into your N900. Make sure you also have strong signal strength to your wireless network.
Once you have your N900 flashed, please root your N900 and install bash4. Then pull up the terminal on your N900 and as root do this:
ln -s /bin/bash4 /bin/bash
Next download this following script to your N900:
http://zitstif.no-ip.org/weaponizen900.tar
(sha1sum: c3699aea31c8ac91684e89bfdda7901bcc7f042e  weaponzenizen900.tar)
(Source code for main script is publicly viewable here: http://pastebin.com/4UXmAEQx )
Extract it via:
tar -xvf weaponizen900.tar
Then cd into the newly created folder called "n900project" and run as root:
bash weapoinzen900.sh
MAKE SURE TO FOLLOW AND PAY CLOSE ATTENTION TO ALL THE PROMPTS FROM THIS PROGRAM! Installation typically for me took about 2 hours. If your Internet connection drops out for whatever reason, for the most part it is safe to run this program again!
For a list of tools that weaponizen900.sh installs for native use, please see this: http://zitstif.no-ip.org/listweapons.txt. You can also list the installed tools by typing on your N900 'listweapons'. It also installs this following kernel: http://talk.maemo.org/showthread.php?t=85665. With this kernel you can do monitor mode, packet injection, and hostmode with the N900. With hostmode on the Nokia N900, you can use an OTG cable and do forensics with your N900 with tools like testdisk!
PLEASE DO NOT USE THE GUI TO UPDATE YOUR N900! Do this at your own risk! TO SAFELY UPDATE YOUR N900 PLEASE USE A SCRIPT I CREATED CALLED "update". To update programs that have been installed by your package manager run as root:
update modded
To update programs that have been installed by your package manager and programs like Metasploit, SET, Nikto, and etc run as root:
update modded scripts
I hope this script is of great use to anyone who decides to use it. If you have any issues with this program or need any help with this program feel free to contact me via e-mail. I want to thank the Maemo forums for support on this project.
35 Comments
:791174c0b7dcb75da8a63bae12486e650bcc7258, android packet injection, Apple, apple app store, apt-get, backtrack 5, backtrack 5 on n900, bash4, china, chroot, electronic wasteland, firefox os, firmware, google play, hacker, maemo, metasploit, Microsoft, monitor mode, myriad, n900 as mp3 player, n900 packet injection, nokia, nokia n900, old friend, opinion, pali, Pandora, root, software, ssh, sshf, terminal, weaponizen900.sh, weaponizen900.tar, weaponizing the n900, weaponizing the n900 part 4, weaponizing the nokia n900 - part 4
more...